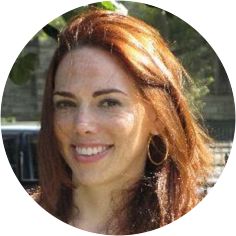 Julie Zuckerberg is an individual who is appreciated in New York due to her great understanding of the recruitment industry. She has been on the field for more than 15 years and believes that corporations must have an excellent workforce for them to be successful in the local and international markets. Over the years, Zuckerberg has managed to develop outstanding skills that enable her to determine the best employees for different companies. She currently leaves in New York and serves as the talents acquisition lead of a German company that is known as Deutsche Bank. The recruitment expert holds degrees in philosophy and law.
Zuckerberg's started her profession by acting as Hudson's director of candidate placement. Hudson is an international business that is renowned for offering hiring and staffing services for organizations in the finance and banking industry. Julie was an employee of the corporation for about five years, and she assisted it in recruiting the best professionals for its clients. Her other role was handling any conflicts that occurred between the employers and professional that she hired. She was offered an arbitration responsibility by the firm due to her expertise in law, and this enabled her to gain negotiation skills.
Julie's next employer was the Citi Group. She was an executive recruiter at the Citi Global Consumer Bank, which is one of its branches. Zuckerberg worked in close corporation with the management of the company in bettering its compensation trends and recruitment strategies. Her expertise enabled the firm in building a robust workforce that allowed it to perform better than its competitors. Julie's industry experience helped her to be offered the role of hiring senior executives such as the managing directors. The company has also trusted her to handle major issues that affected employees such as compensation, international relocation, and promotions.
In 2013, the New York Life Insurance Company appointed Julie Zuckerberg to serve as its corporate vice-president and recruiting lead. She consulted with the top administrators of the corporation to ensure that the customers were offered the best services. The experience that Julie gained throughout her career enabled her to secure a position at Deutsche Bank. She has attained success in her career due to her ability to respect and coordinate with the workmates. The recruitment guru has various responsibilities at the Deutsche Bank. She spearheads the hiring of top professionals at the firm and is also in charge of the coaching its recruitment teams.
Julie Zuckerberg's home is in Manhattan, New York. She loves keeping fit since it makes her feel active and ready to work. Zuckerberg is a great lover of art and always visits museums to view great works of various artists. She is an excellent photographer and posts the amazing pictures that she takes on her Facebook and Twitter accounts. Julie owns a cat that she keeps as a pet. She has been involved in various undertakings that support human rights, economic empowerment, and the welfare of animals. Her long career has enabled her to be proficient in law, finance, recruitment, coaching, and management.